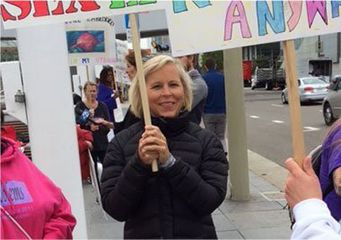 Holly Ennis has been practicing law since 1987. She was born in Jacksonville, Florida on September 26, 1961. She Graduated from the University of Florida School of Law and earned her JD degree in 1986. While pursing her Law Degree she was on the Moot Court Team and was the attorney general for the Honor Court for the Academic year 1985-86. She received her Undergraduate Degree from the University of Florida School of Journalism in 1982.
She started her legal career defending Insurance Companies and Product Manufacturers. Since 2000 Holly has been representing Plaintiffs who have been victims against Pharmaceutical, Medical Device and Product Manufacturers. Holly focuses her practice on representing Females nationwide who have been the victims of many of the largest Mass Tort Cases in the Country. Holly has assisted clients who have participated in settlements against the manufacturers of TVM, Yaz Birth Control, Ortho Evra, Vioxx, Avandia, Zyprexa, Seroquel, Fosamax, Guidant, Medtronic, Hip Implants, Actos, Granuflo, Nuva Ring and Pradaxa.
She is currently focusing her practice on leading the fight to assist Essure Victims in their fight to have the products PMA status revoked and removed from the market and getting E-Sisters the Compensation they deserve. Holly has been assisting the E-Sisters Lobbying in Congress and the FDA. She has written extensively on the subject on her quest to prevent women in the future being harmed by Essure. Holly is assisting women who have been diagnosed with ovarian cancer due to Talcom Powder Products.
Holly has been married to David F. Ennis since 1991 and they are blessed to have a healthy son and daughter.
Education
J.D. University of Florida College of Law, 1986

B.A. University of Florida, 1982
Admissions